Teachers are the key to successful blended learning implementations.
i3DigitalPD offers a classroom teacher course series to help understand, establish, manage, and support online or blended learning environments. Courses build upon each other in depth of preparation for the mind shift and pedagogical changes for becoming a quality online or blended classroom instructor.
Blended Models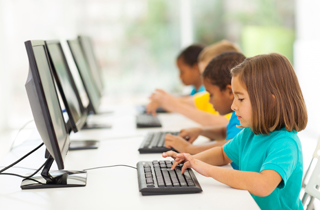 Introduction to Blended Learning Classrooms
First
course in the teacher series, designed as a synthesis of online and blended learning models from across the nation. See many blended models in action.
Engaging Environments
Teaching in Blended Classrooms
Second
course in the teacher series, that will examine national standards and expectations for online and blended learning teachers. Hear from practitioners in the field.
Differentiated Instruction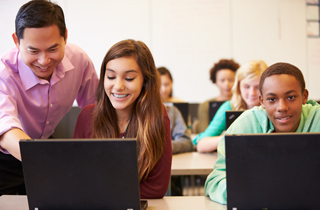 Differentiating in Blended Classrooms
Final
course in the teacher series, where we analyze how to use online content, blended learning models, and data to meet individual student needs.
Each teacher course is 15-20 hours of instruction offered either as independent study [IS] or fully facilitated course [FC] deployment models.
Great blended learning builds upon a foundation of expert, in-person teaching.
iNACOL Blended Learning Teacher Competency Framework
The Learning Accelerator and iNACOL